Avante Achromic AS8
The Achromic AS8 Column PA System is lightweight, portable and feature packed. Offering an impressive output from a very compact column system, it is the ideal choice for live PA, musicians, and mobile entertainers looking for an extremely portable PA setup. The System includes: (1) 8-inch active subwoofer, (1) column speaker with six 2-75-inch speakers, (1) spacer, (1) carry bag for column speakers.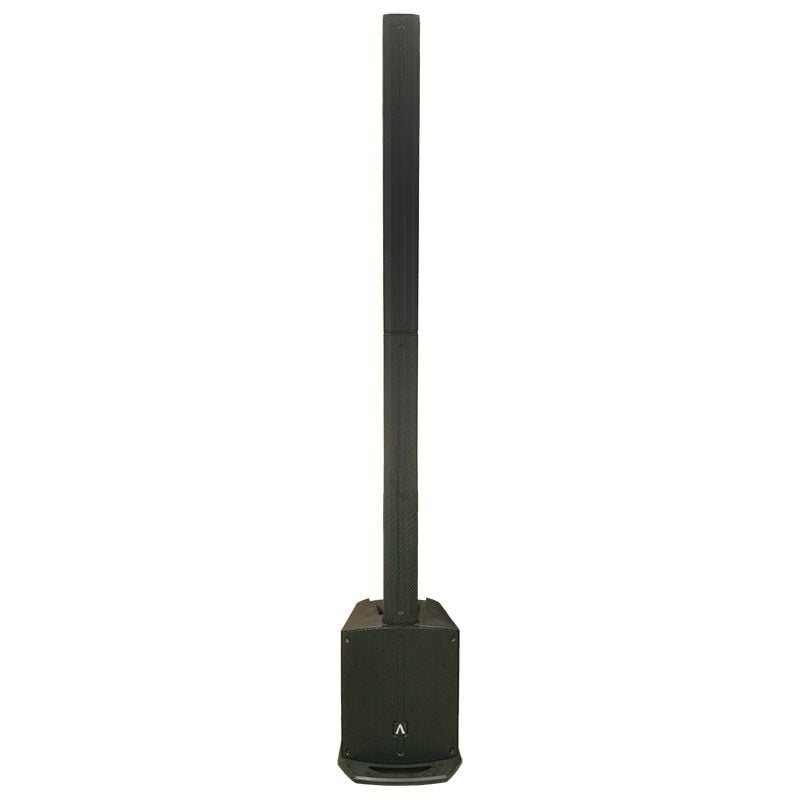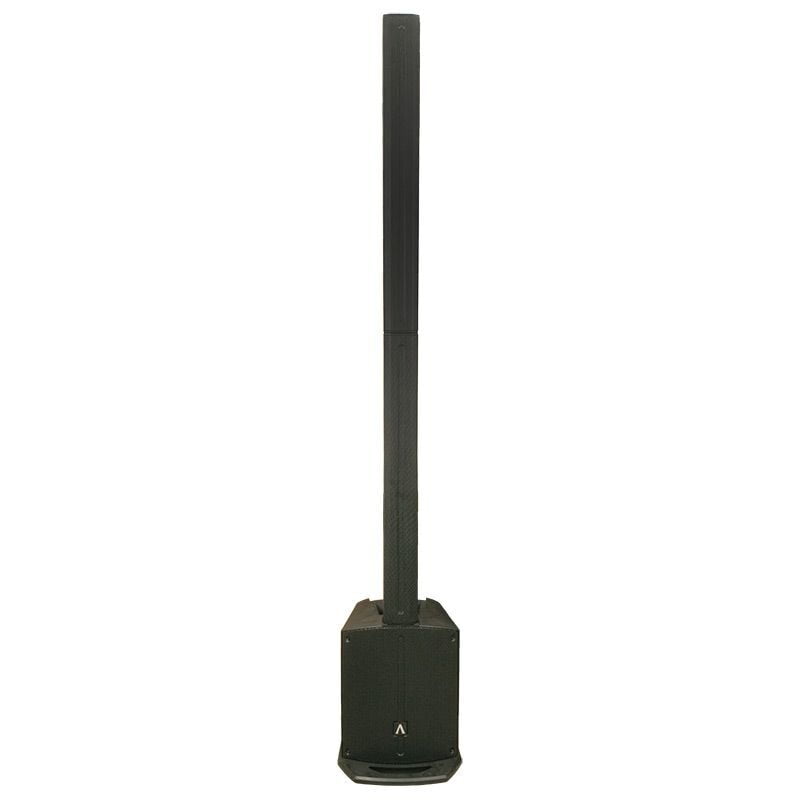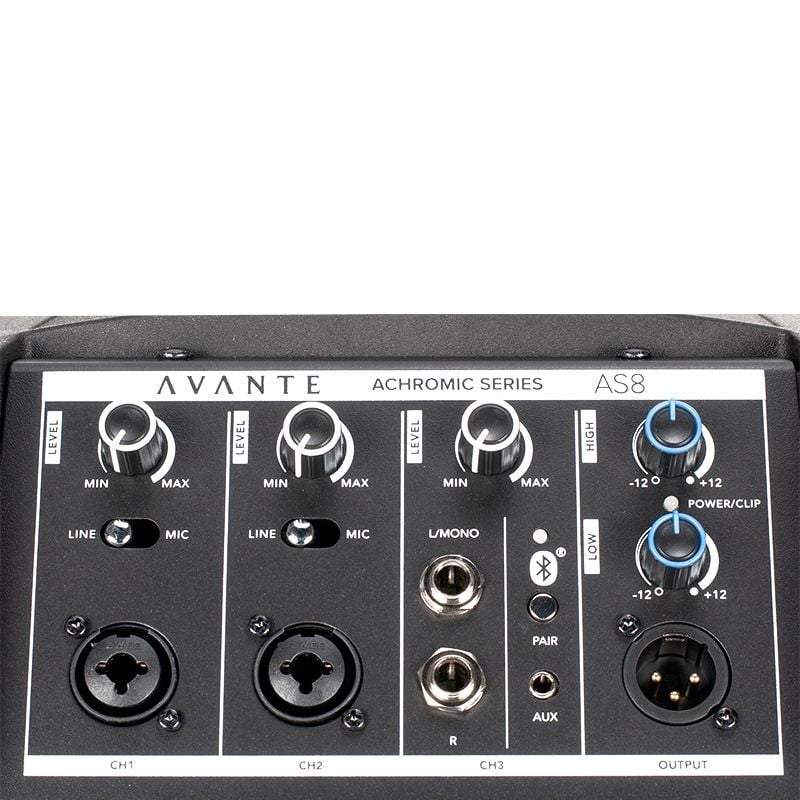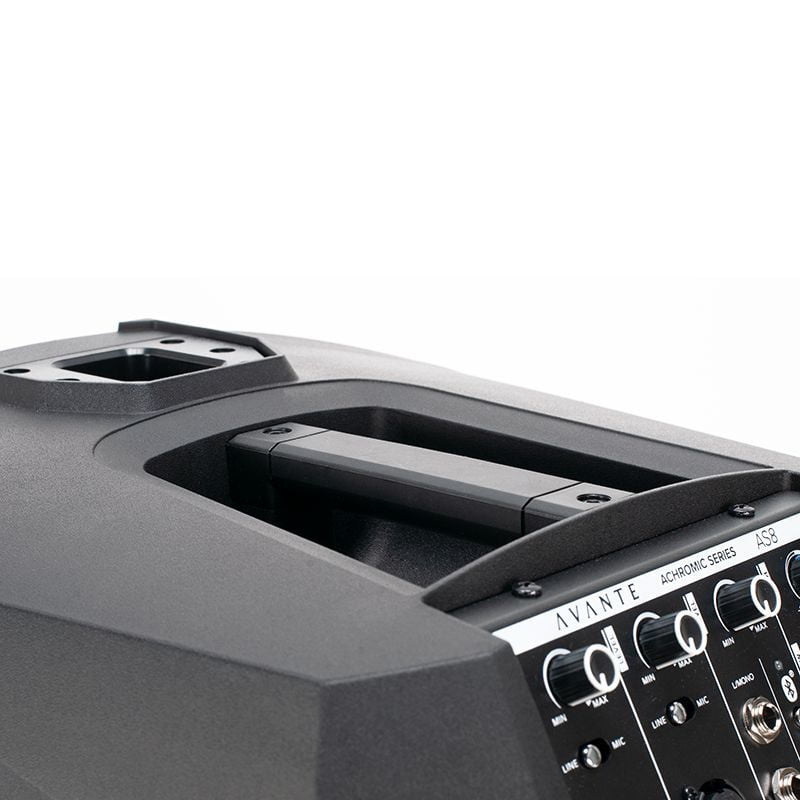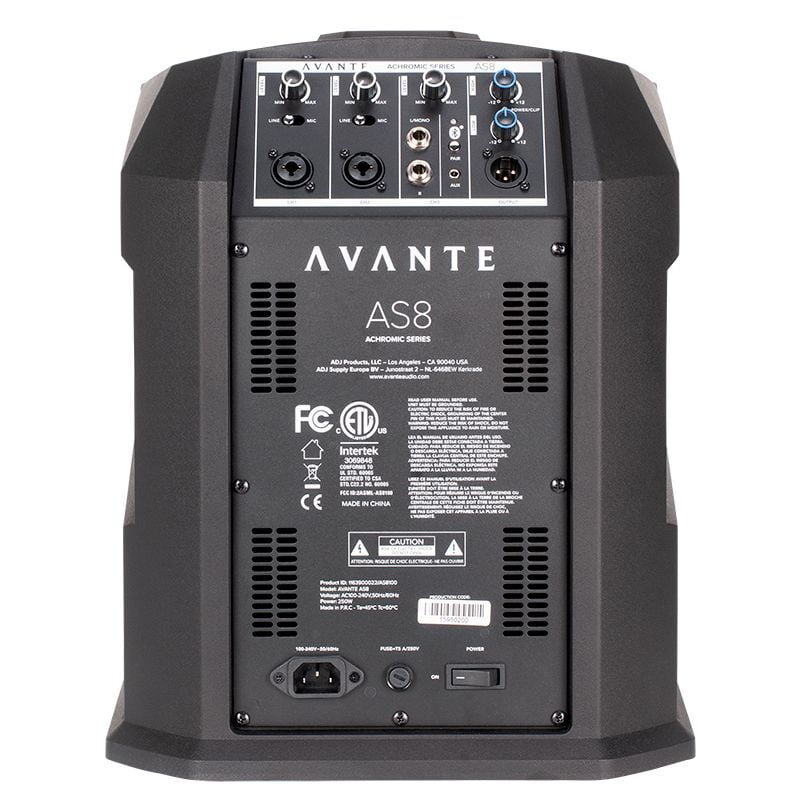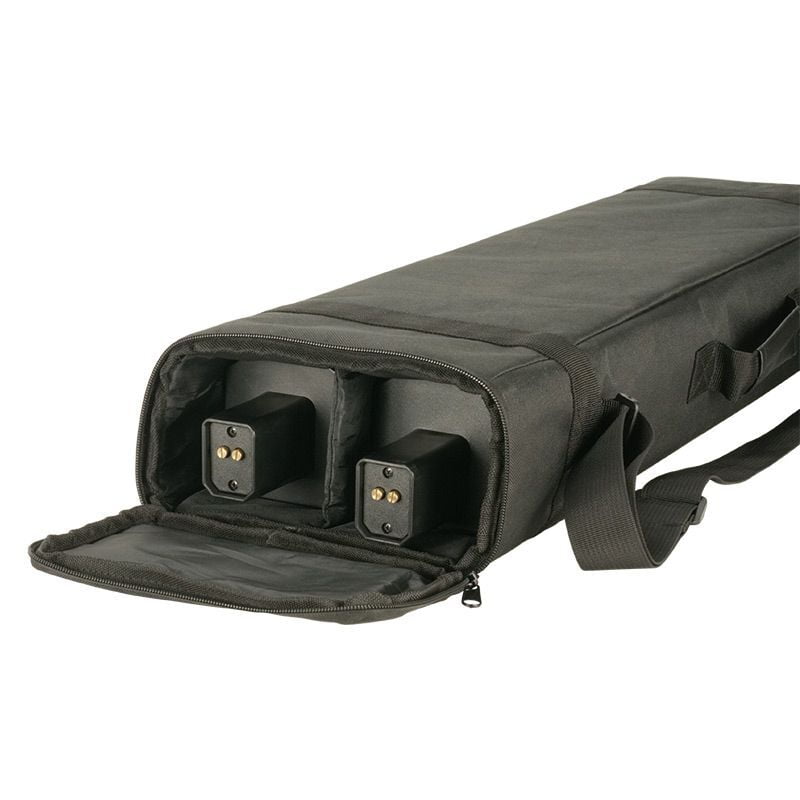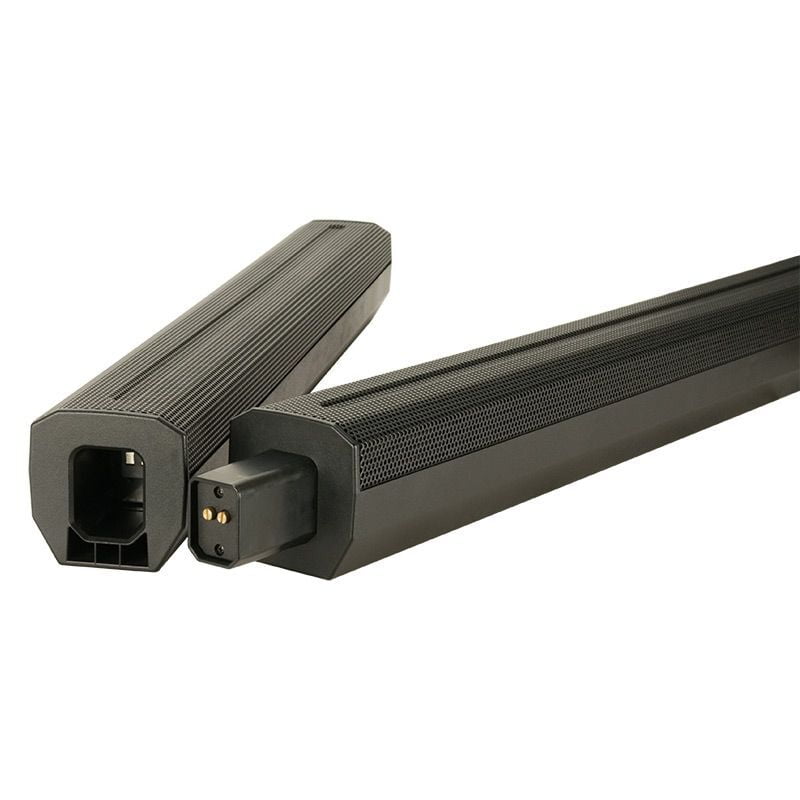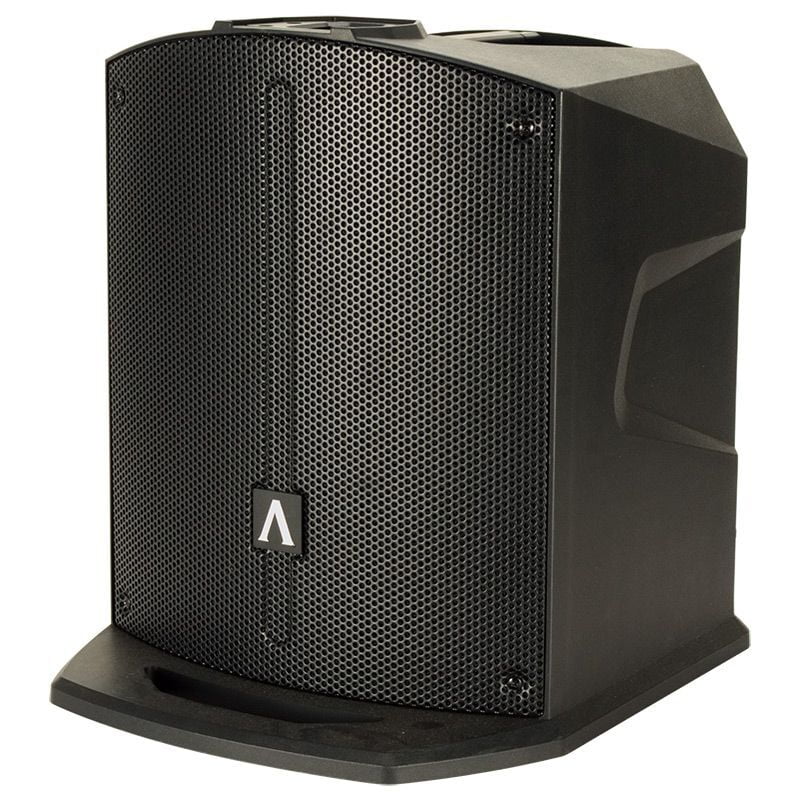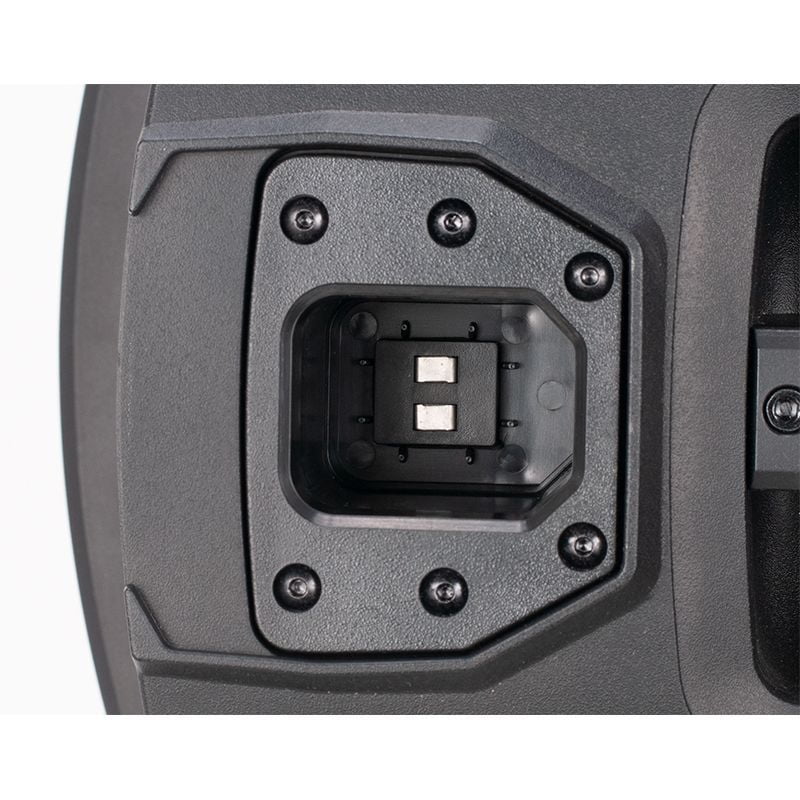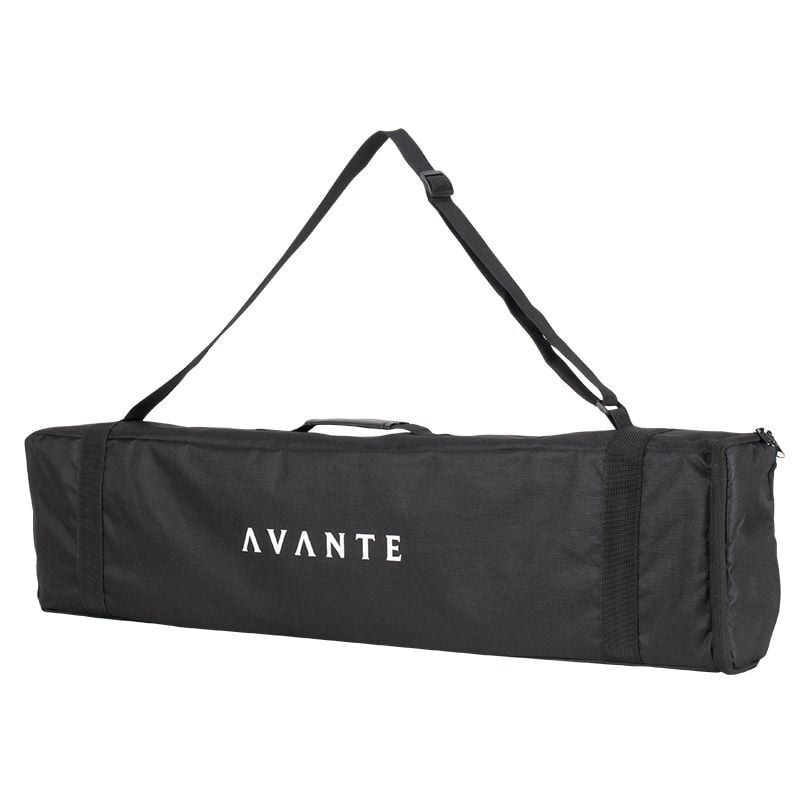 The fully-featured and easy to setup AS8 active column system comprises an active 8-inch neodymium subwoofer enclosure alongside two column units. One is loaded with six precision-aligned 2.75" neodymiumdrivers while the other serves as a spacer to lift the speaker column up to optimal height. Both feature Avante's new SAM (Secure Array Mount) system which allows the columns to lock securely to the sub and to one another without risk of being toppled over. The SAM connection also passes the audio signal from the sub up to the columns, removing the need for speaker cables.
Featuring a Class D power amplifier with built-in limiter that delivers 1000W of power, the sub unit also integrates a flexible 4-input mixer with 2-band EQ. This allows direct connection of line-level audio sources as well as microphones and even a guitar, making the system ideal for acoustic solo performers, duos and even small bands. The unit is also equipped with a BLUETOOTH® audio connection that allows wireless streaming of music from a smartphone, tablet or laptop.
The lightweight system can be easily transported in a small car and is supplied with a padded bag for carrying and protecting the column units. This makes it the perfect system for DJs as well as live musicians playing in small venues such as coffee houses and lounges.